🌱 Prepare a One-Pot Vegan Camping Recipe
Learn how to prepare a delicious and nutritious one-pot vegan camping meal. Gather your ingredients, prepare them in advance, and cook them at your campsite. Enjoy a hearty meal while camping.
Preparing a One-Pot Vegan Camping Recipe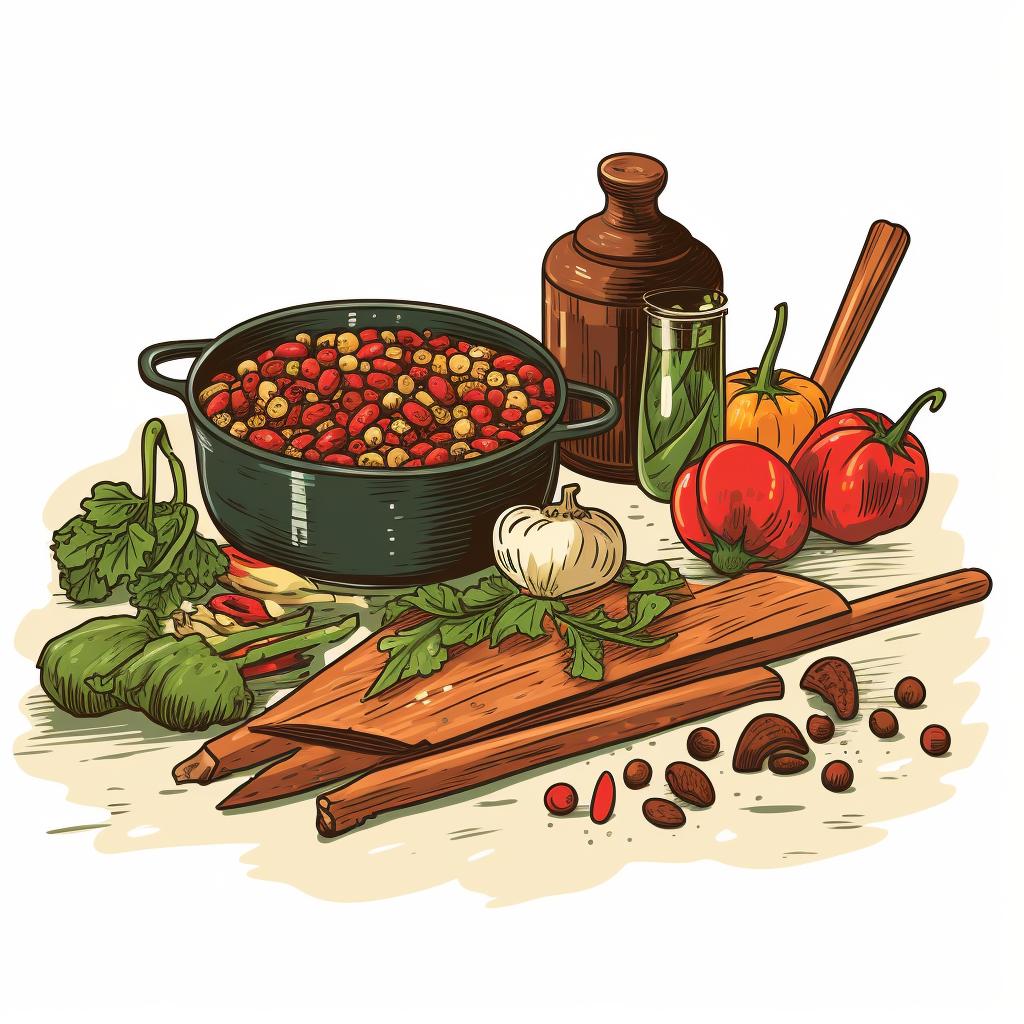 Gather Your Ingredients
You will need: 1 cup of quinoa, 2 cups of vegetable broth, 1 can of black beans, 1 cup of corn, 1 chopped bell pepper, 1 chopped onion, and your favorite spices (like cumin, chili powder, and garlic powder).
Preparation
Before you leave for your camping trip, chop the bell pepper and onion. Store them in a reusable container. Rinse the black beans and corn, then store them in separate containers.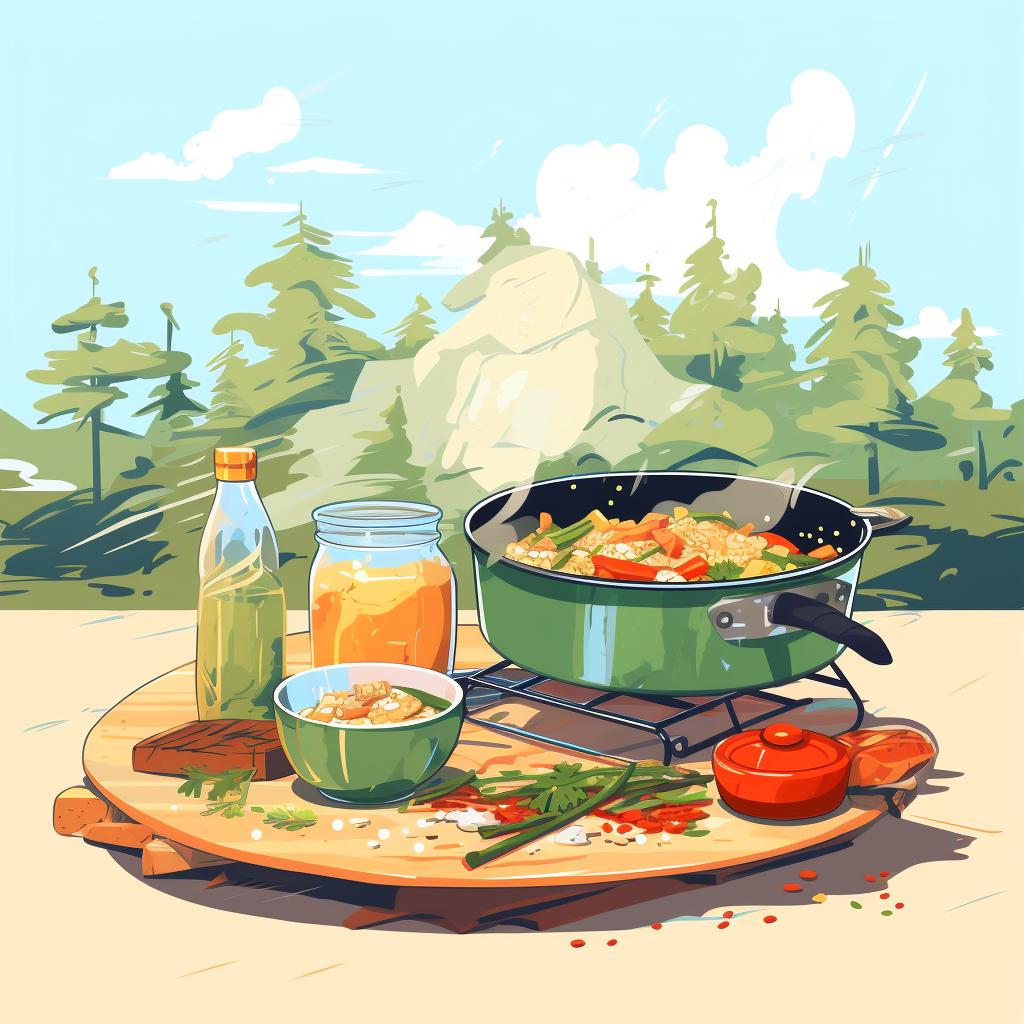 Cooking
Once at your campsite, place your pot on the camping stove. Add a little oil, then sauté the onion and bell pepper until they're soft. Add the quinoa, vegetable broth, black beans, corn, and spices. Stir well, then cover the pot and let it simmer for about 20 minutes, or until the quinoa is cooked.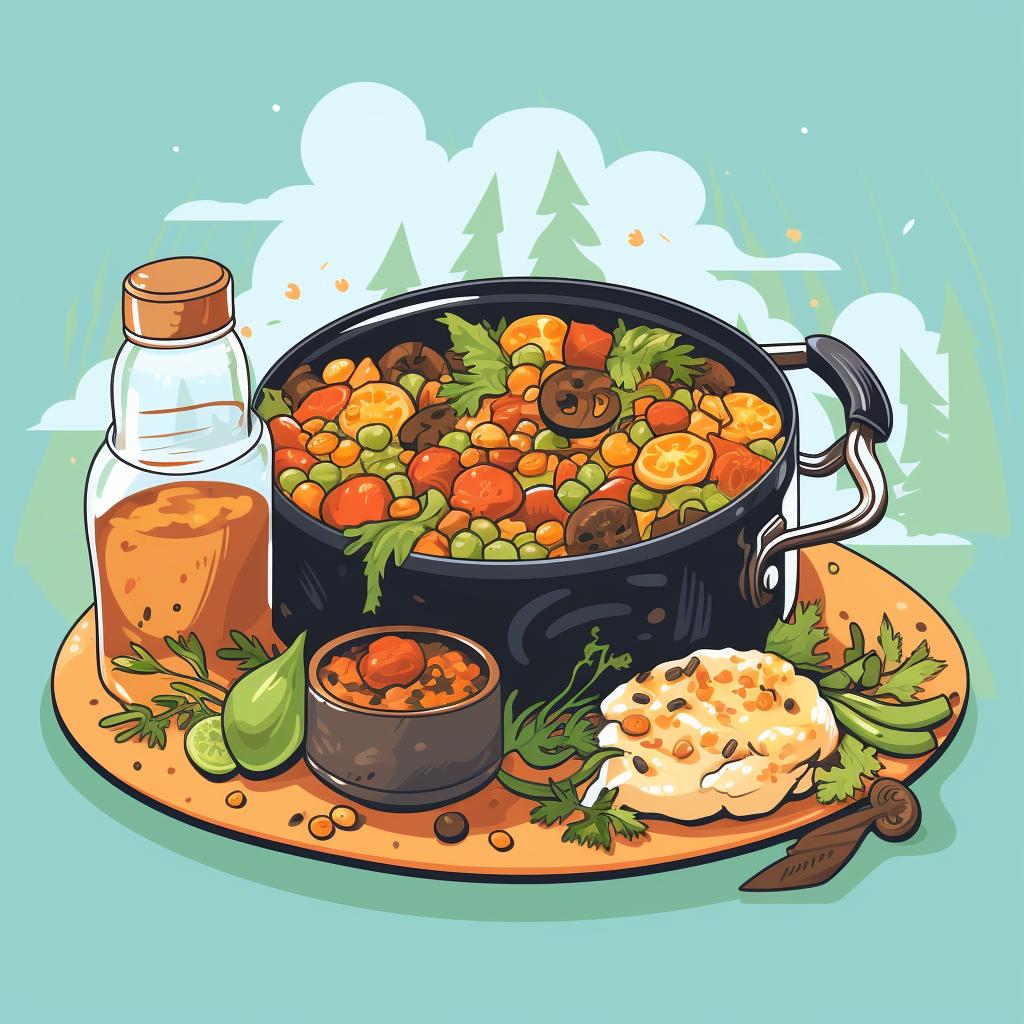 Enjoy Your Meal
Once the quinoa is cooked, your one-pot vegan camping meal is ready to enjoy! This hearty and nutritious meal will give you the energy you need for your camping activities.
Embarking on a camping adventure doesn't mean you have to compromise on your commitment to a vegan lifestyle or healthy eating. With a little planning and preparation, you can still enjoy delicious, nutritious meals that fuel your outdoor activities. Our step-by-step guide above shows you how to prepare a hearty one-pot vegan camping meal, but the possibilities are endless when it comes to vegan camping cuisine.
One of the keys to successful camping meals is simplicity. Our easy campfire recipes are perfect for those who want to keep their outdoor cooking uncomplicated yet flavorful. These recipes include a variety of vegan options that are not only easy to prepare but also packed with nutrients to keep you energized throughout your camping trip.
If you're looking for more vegan-specific options, our collection of one-pot vegan camping meals offers fast, healthy, and environmentally friendly options. These meals are designed to be easy to prepare, minimizing the amount of cooking equipment you need to bring along and making clean-up a breeze.
For those who prefer a wider variety of meals during their camping trip, our top 10 vegetarian camping recipes provide a mix of vegan and vegetarian meals. These recipes are not only healthy and delicious but also offer a variety of flavors and textures to keep your meals exciting.
Finally, if you're still unsure about what to prepare for your camping trip, our FAQ on easy and healthy camping meals offers a wealth of ideas. From breakfast to dinner, these meal suggestions will ensure you have a variety of tasty and nutritious options to choose from.
Remember, camping is an adventure, and that includes your meals. With a little planning and creativity, you can enjoy a variety of delicious, nutritious vegan meals that will fuel your outdoor activities and make your camping experience even more enjoyable.